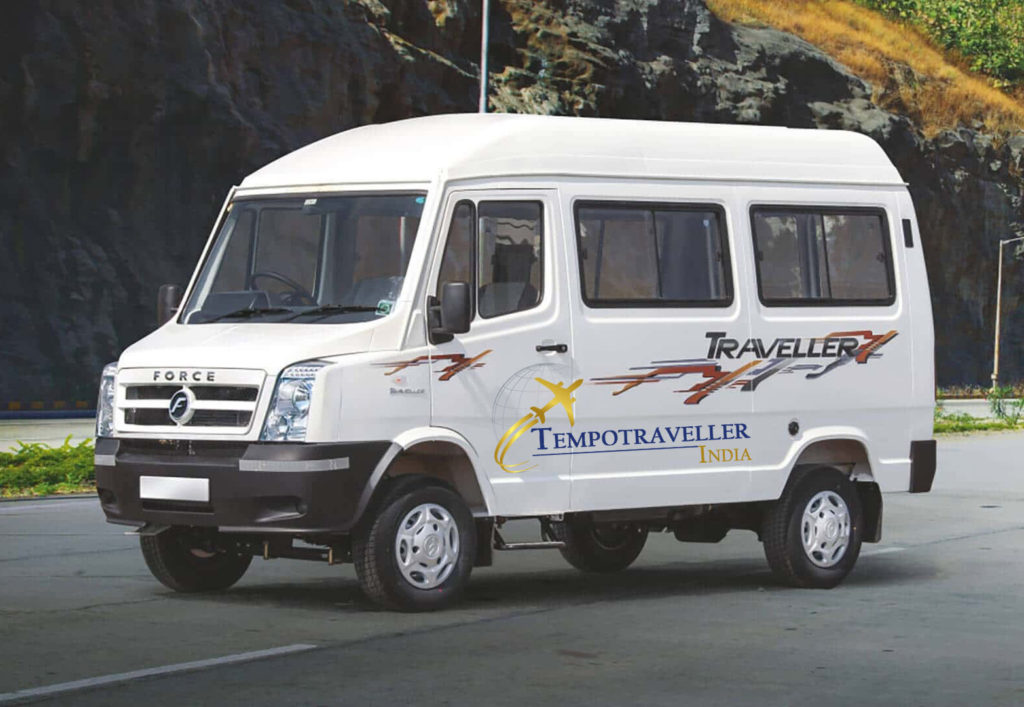 Planning a trip to an outstation with a group of friends or family can be a big hassle. Shree Sanwariya Tour & Travel has made it easier for you; we transform your travel experience into a memorable journey.
If you love to travel, then we can help make it a great experience. We put in a lot of effort to make your trip memorable and comfortable.
Passengers are allowed to choose from luxury buses, cabs, or vans to make the trip unforgettable. Traveling in India is a private affair for our passengers.
You will need a vehicle to enjoy the rich history, culture, historical sites, and heritage of Jodhpur. Hiring a tempo traveller can be a great option when you're traveling in Jodhpur with your dear ones.
Jodhpur has many wonderful places like the Mehrangarh Fort, Jaswant Thada, Clock Tower, Kaylana Lake, Mandore Garden, and Toorji ka Jhalra. We help you reach your dream destination and enjoy the entire journey with the utmost comfort.
All tempo traveller come with either push-back or reclining seats. In addition, water bottles, blankets as well as fully functional charging ports are also available.
We are the number one service provider for Tempo Travellers. They offer both half-day and complete-day services. Transfer trips allow passengers to be dropped off at hotels, railway stations, and airports.
Hire cabs if your plans include bringing along family members, friends, or large groups. Temporary travellers work well in these situations. Your group will be kept in one place to ensure you have fun and enjoy your entire trip.
Jodhpur Tempo Traveller Services is here to make your travel unforgettable. We won't make sure you regret spending your money. Instead, we'll make your travel experience memorable and enjoyable.
Our team excels at making memorable and pleasant travel experiences for our customers. An experienced driver, great company, and a vehicle with all the amenities will make your vacation more enjoyable.
Shree Sanwariya Tour & Travel promises the passengers to have a memorable trip. We provide all the amenities that you need and helpful chauffeurs for helping you with luggage. They can also assist those with disabilities to get into and out of the car.
Many vehicles can be customized to your specific needs. So whether your travels are with friends or colleagues, we will ensure that you have an unforgettable experience.
Our Tempo Traveller Service in Jodhpur
It can be difficult for colleagues, friends, or family to plan a vacation together. Tempo travellers can be more convenient than public transportation if you are traveling with many people.
You can't control what amenities you use on public transport. It can lead to group separation, which can affect the enjoyment of your journey.
Book your seats and pick the tempo traveller best suited to your group. Your journey can begin from any place you wish.
We will ensure that your journey is pleasant and stress-free. Our Tempo Traveller service can also arrange these vital services.
Get separate space for luggage.
Between the two chairs, there is plenty for legroom.
AC or non AC both Facilities
Tempo provides all the necessary elements to ensure a comfortable ride.
Comfortable, padded seat with push-back, neck padding, and a headrest
Highly skilled chauffeurs with fluent English proficiency are available for international and local passengers.
We openly discuss all aspects with customers, including payment and travel.
Each passenger will get their personal tour package
Vehicles with high-quality security features and maintenance
Our chauffeurs show kindness to our taxi drivers as well as passengers.
A high-quality music system will bring excitement to your travels
Additional amenities include water bottles, charging slots, and comfortable blankets.
In an emergency, all vehicles have first aid kits and medical supplies.
24/7 customer support available
Fixed rates, transparent, and unhidden fees
Tempo travelers can be hired to provide all luxury amenities. There's also another advantage; you can control your travel experience. You can also go at your own speed.
We are Jodhpur's leading provider of Tempo Travellers Service. We offer a wide range of services that will meet your travel needs.
1. Jodhpur local sightseeing
We offer local sightseeing to all Jodhpur tourist attractions, including the Mehrangarh fort, Jaswant Thada, Clock Tower, Kaylana Lake, Mandore Garden, and Toorji ka Jhalra. We want our visitors to enjoy all of the great tourist spots. Therefore, we are constantly expanding our tourist spot collection.
The whole local sightseeing journey at Jodhpur can take 12-16hrs so it can also be very exhausting. So we want your experience to be as thrilling and exciting as possible.
2. Outstation Trip in Jodhpur
We offer tempo traveller service in Jodhpur for outstation trips with your family/friends/colleagues. These services are offered from Jodhpur to Jaipur, Udaipur, Jaisalmer, and other beautiful places in Rajasthan.
Long journeys can prove tiring. Therefore, our chauffeurs are trained professionally to drive long hours. They have more knowledge of local routes and inter-city routes and are more experienced. Professional chauffeurs can communicate with tourists all over the globe.
3. Cab Transfer Service at Airport/Railway Station
Shree Sariya Tour & travel, a Jodhpur tempo-traveller company that specializes in serving tourists with the best travel experience of their life while visiting beautiful tourist spots of Rajasthan.
We provide tempo traveller transfer service in Jodhpur, including picking up and dropping off to the railway station, airport, or hotel.
Our track record proves that our drivers always pick up and drop passengers off on time. In addition, one of our passengers never missed a train ride, flight, or any other transportation.
It can be exhausting to travel long distances. Our chauffeurs are aware of this. This job has been theirs for many decades.
All of our chauffeurs, from our customer service representatives to the chauffeurs, are highly trained to ensure that you have a memorable experience on the roads.
We value passenger feedback. We want our customers 100% satisfied with the service we provide. Therefore, we get feedback from our customers about their travel experiences, taxi driver's conduct, and any inconveniences encountered along the way. We use this feedback to improve our service for passengers.
We are Jodhpur's most trusted and respected tempo traveller. This has earned us the trust of our customers. We are always available for passengers to help them book their trip. We make sure our passengers have an unforgettable trip to every destination, no matter how far or local.
All passengers who have problems while on the trip should immediately contact customer service. Within 24 hours, we will resolve your queries.