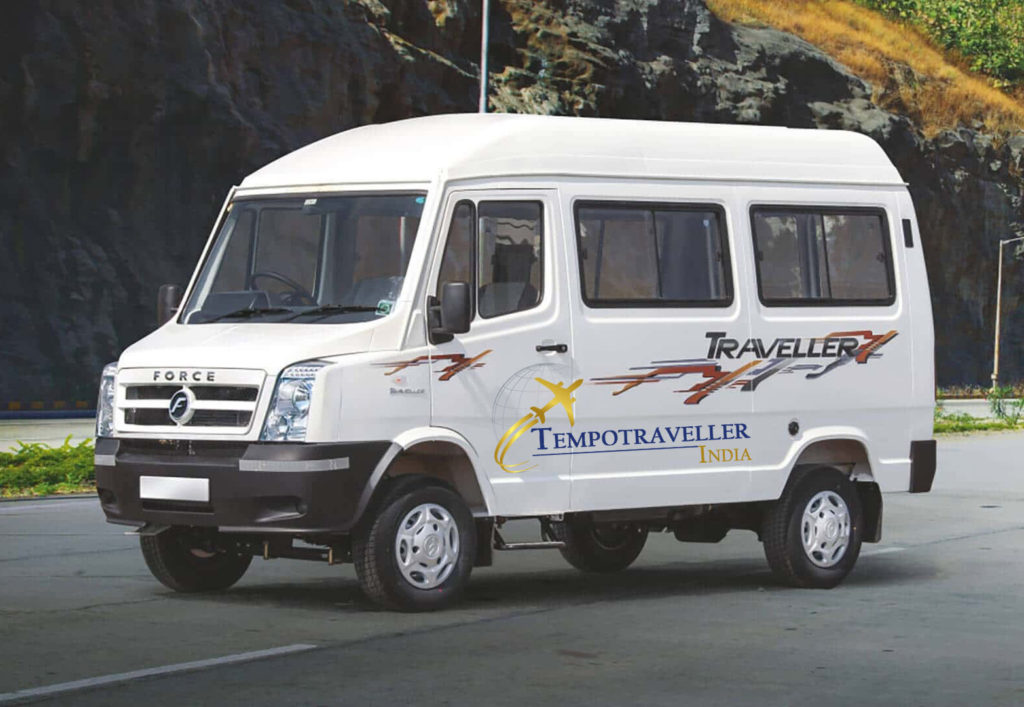 Jaipur, the historic capital, is home to many of the most important cities situated in Rajasthan. This place is well-known for its beautiful palaces and forts that belonged to ancient rulers.
The city is also the capital of Rajasthan and is known as "The Pink City", which is a popular tourist destination. It is impossible to imagine Rajasthan's beauty if you have never visited Jaipur. You can't miss out on visiting Jaipur's historical landmarks, such as Jantar Mantar, Jal Mahal, City Palace, and Hawa Mahal.
We offer service for all types of Rajasthan tours and travels. So we have the right service for you if you're planning a trip for your entire family.
Do you need tempo services on an hourly/daily basis? Then, you can rely on us for reliable and affordable service. Tempo hire is also available if you need tours from Jaipur to other destinations.
It can be not easy to plan an outstation trip with your family or friends. Shree Sanwariya Tour & Travel simplifies the process. We transform your travel experience to be unforgettable.
We are here to make your travels unforgettable. We work hard to make your vacation memorable and pleasant.
Passengers can choose from luxury buses, taxis, or vans to make their trip unique. India is a private country for passengers.
You will need a vehicle to experience the rich heritage, culture, and historical sites of Jaipur. When you're on a trip to Jaipur, hiring a Tempo Traveller is an option.
Jaipur's wonderful attractions include the Nahargarh fort, Jaigarh, Amber, Jal Mahal, Hawa Mahal, and Jantar Mantar. We can help you reach the destination you desire and provide comfort throughout your journey.
All tempo traveller models come with either pushback- or reclining chairs. Additional accessories include blankets, water bottles and a fully functional charging port.
Tempo Travellers are our number one choice. They offer half-day as well as full-day service. Transfer trips enable passengers to be dropped at hotels, railway stations, or airports.
Hire cabs for large groups of friends or family members. These are great situations for temporary travellers. Your entire group will be confined to one location so you can have fun and enjoy your trip.
Jaipur Tempo Traveller Services makes your travel memorable. We won't make it difficult for you to regret spending your money. Instead, we'll make it memorable and pleasurable for you.
Our team is renowned for making our customer's travel experiences memorable and enjoyable. As a result, you will have a more memorable vacation with an experienced driver, great company, a vehicle that is well-maintained with all of the amenities.
Shree Sanwariya Tour & Travel promises a memorable trip. All amenities are available, and we have helpful chauffeurs to help with luggage. They can also help those with disabilities get in and out of their car.
We allow the customers to have customized vehicles as per their requirements. So no matter whether you're travelling with friends or colleagues, we will ensure that your journey is unforgettable.
Our Tempo Traveller Service in Jaipur
Sometimes it is difficult for you to plan a vacation with large groups, and getting a perfect vehicle for the trip to perfectly fit in with your group is such a hassle.
Tempo travellers can be more convenient for you than public transportation if your group is travelling together.
You don't have control over the amenities you use when using public transport. It can lead to group separation that can adversely affect your enjoyment of your ride.
Book your seats, and then choose the tempo walker that best suits your group. Your journey can start from any location you choose.
We will make sure your journey is stress-free and pleasant. We can also arrange these essential services through Tempo Traveller.
Get separate space for luggage.
There is plenty of legroom between these two chairs.
AC or non AC both Facilities
Tempo provides all you need for a smooth ride.
A comfortable, padded chair with pushback and neck padding.
High-skilled chauffeurs can be hired for both local and international passengers.
We are open to discussing all aspects with our customers, including payment options and travel.
Each passenger will receive a personalized tour package
Vehicles equipped with high-quality security and maintenance features
Our chauffeurs show kindness to taxi drivers and passengers alike.
Your travels will be more exciting with high-quality music
Additional amenities include water bottles with charging slots, comfortable blankets, and comfy pillows.
All vehicles carry first aid supplies and medical supplies in an emergency.
24/7 customer support available
Fixed rates, transparent, or unhidden fees
You can hire tempo travellers to provide all your luxury amenities. The best part is that you can choose your travel itinerary. You can also choose your speed.
We are Jaipur's leading provider of Tempo Travellers Service. We offer a wide variety of services to satisfy your travel requirements.
1. Local Sightseeing In Jaipur
We offer local sightseeing for all Jaipur tourist attractions like Nahargarh fort, Jaigarh fort, Amber fort, Jal Mahal, Hawa Mahal, and Jantar Mantar. We want visitors to enjoy all of our great tourist spots. So we keep expanding our list of tourist spots.
Jaipur's whole sightseeing route can take 14-16 hrs so that can be very tiring. We want your experience to be thrilling and exciting.
2. Outstation Trip in Jaipur
We offer tempo traveller service in Jaipur for outstation trips with your family/friends/colleagues. These services are available in Udaipur, Jaisalmer, Jodhpur, and other beautiful areas of Rajasthan.
Long journeys can be tiring and frustrating. Our chauffeurs are professionally trained to drive long distances. They are more familiar with inter-city routes and local routes, and they have more experience. Professional chauffeurs can communicate well with tourists across the globe.
3. Cab Transfer Service at Airport/Railway Station
Shree Sanwariya Tours & Travel is a Jaipur tempo-traveller agency specialising in providing tourists with the most memorable travel experiences while visiting beautiful tourist spots in Rajasthan.
We offer tempo traveller transfer services in Jaipur. These include picking up from and dropping off at the railway station or airport.
Our track record shows that drivers always pick up passengers and drop them off on time. Our passengers have never missed a train or flight.
Long journeys can be exhausting, and our chauffeurs know how to make this tiring journey better. They have the experience of many decades.
All our chauffeurs, including our customer service representatives and chauffeurs, have been highly trained to ensure that your experience on the road is memorable.
We value our passenger's feedback. We want our customers to be 100% satisfied with the service we offer. Therefore, we ask our customers for feedback about their travel experiences and the conduct of their taxi drivers. We use this feedback as a way to improve our service to passengers.
The Sanwariya Tours and Travels is Jaipur's most trusted tempo traveller. We have earned our customer's trust. We are always there to assist our passengers with booking their trips. No matter how far away or local, we ensure our passengers have a memorable trip.
Customer service should be contacted immediately by all passengers experiencing difficulties during the trip. Within 24 hours, you will receive a response.