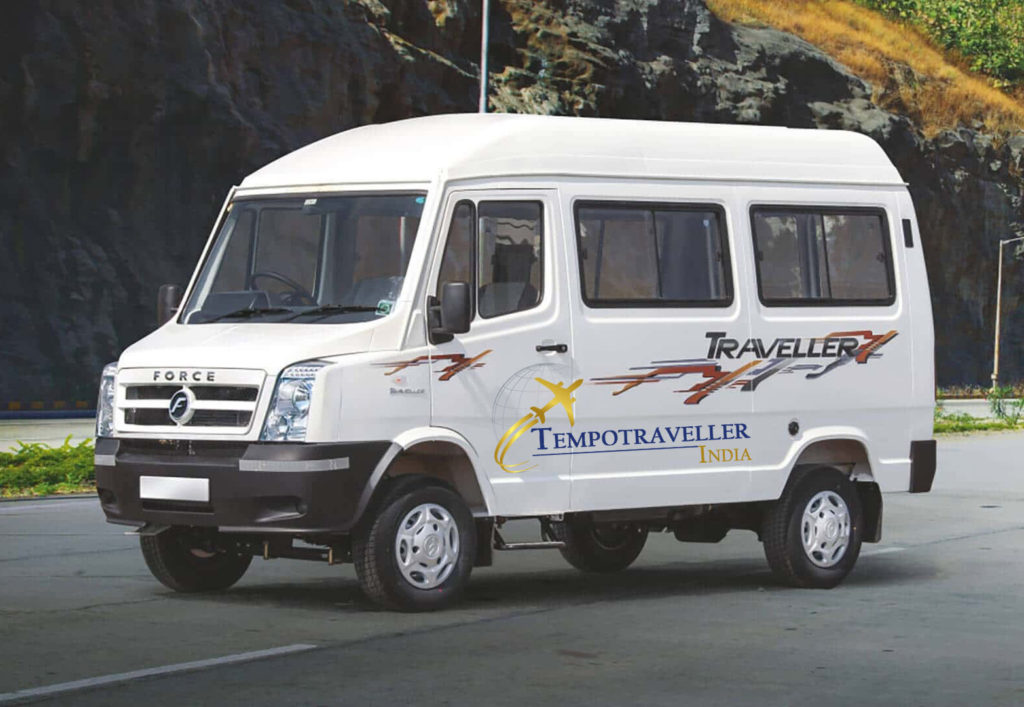 Tempo Traveller in Jaisalmer
Shri sanwariya tours provides tempo traveller in jaisalmer at lowest fare with all types of travellers for you for local and outstation travel.Jaisalmer is a beautiful place with stunning sights. Shree Sanwariya Tour & Travel will help you get to any destination. The Jaisalmer Fort is the city's most prominent landmark. It is also one of the biggest forts in the entire world.
Jaisalmer is also known as the home to Patwon-Ki-Haveli (Sam Sand Dunes), The Thar Heritage Museum, Gadisar Park, Desert National Park, and the Silk Route Art Gallery. At Tempo Travellers hire Jaisalmer, we offer rentals according to the requirements of Tempo Travellers.
These Tempo Traveller Jaisalmer can be used as supplementary Tempo Travellers if you need a tempo traveller to hire at Jaisalmer in Rajasthan for a tour to Jaisalmer where we can assist you. We can arrange Tempo for your tour based upon the number of persons you are travelling with.
We offer tempo services with both A/C or non-A/C facilities. Tempo Traveller Hire In Jaisalmer. It is most commonly used for group or family tour packages. Tempo is the best option for a safe and enjoyable journey. It's silent and reliable, making it easy to pick up. Tempo Traveller is the best choice for long trips.
Shree Sanwariya Tour & Travel can help you plan a road trip with your family. Customers can choose between luxury buses or cabs to make their trip memorable.
In addition, we offer a personalized experience to our passengers. To transport yourself and your friends to Jaisalmer's rich history, culture, and historical sites, you will need a vehicle. We can be hired as your tempo traveller in Jaisalmer.
All tempo travellers have either pushback or recliner seats. In addition, you will receive water bottles, blankets, as well as fully functional charging ports.
The Tempo Travellers service has been rated as the best. They offer half-day or full-day services, as well as services at local stations and outstations. In addition, we offer transfer services to collect and drop off passengers at airports and railway stations and hotels, and other destinations.
If you plan to bring your family, friends, or other large groups on your trip, you must hire taxis. In such situations, temporary travellers are your best choice. We kept your group together to ensure enjoyment and fun throughout the trip.
Jaisalmer Tempo Traveller Services wishes to make your trip unforgettable. Therefore, we won't make your trip difficult. On the contrary, we will ensure that your trip is memorable and as enjoyable as possible.
Customers can have memorable and fun travel experiences with our team. A friendly driver and great company will make your trip more enjoyable.
Shri Sanwariya Tours & Travel provides a memorable experience. Shree Sanwariya Tour & Travel can assist you with all your luggage needs. They can also help people with disabilities get into and out of the car.
There are many options for vehicles that will suit your needs. You will have an unforgettable vacation whether you are travelling with friends or working.
Tempo Traveller Hire in Jaisalmer
It is not easy to plan a trip with a large group; there are various factors. For example, tempo travellers are a better option than public transports if you're traveling with many people.
You can't control what amenities you want on public transport. This can lead you to be separated from your group, which can make it less enjoyable.
Book your tickets quickly to secure the best tempo traveller deal for your group. Then, your journey can be started wherever you are most convenient.
We will make sure that your trip is stress-free and pleasant. These services can also be provided via the Tempo Traveller Service.
Get separate space for luggage.
There is ample legroom between both two seats.
AC or non AC Both Facilities
Tempo is all you need to enjoy a pleasant drive.
Comfortable, padded seat with push back and neck padding
High-skilled chauffeurs are available to serve international and local passengers.
We are happy for you to discuss all aspects with us, including payment options and travel.
We will provide each passenger with a customized tour package.
Vehicle security and maintenance of high standards
Our chauffeurs show kindness to our taxi drivers as well as passengers.
Your vacation will be more exciting if you have high-quality musical entertainment
Additional items like water bottles, charging slots, and blankets are also available.
The vehicles come with medical supplies and first aid in case of emergency.
24/7 customer support available
Fixed rates, transparent and un hidden costs
Tempo travellers can enjoy luxury amenities and services. This allows you to take control of your travel experience. You can also travel at your own pace.
We are Jaisalmer's best Tempo Travellers Service provider. We offer a variety of services to satisfy your travel needs.
1. Local Sightseeing at Jaisalmer
We offer local sightseeing for all Jaisalmer attractions such Patwon-Ki-Haveli (Sam Sand Dunes), The Thar Heritage Museum, Gadisar Park, Desert National Park, and the Silk Route Art Gallery.
We want tourists to see all of Jaisalmer's tourist attractions. Therefore, we are expanding and improving our tourist spot listing. The Jaisalmer station trip can take anywhere from 15-18 hours and can be very tiring. We want to make your trip as thrilling and enjoyable as possible.
2. Jaisalmer Outstation Trip
We offer tempo traveller service in Jaisalmer for outstation trips with your family/friends/colleagues. You can also take our cab services from Jaisalmer to Jaipur, Jodhpur, Udaipur or other beautiful places in Rajasthan.
Long journeys can be exhausting. Therefore, our chauffeurs are professionally trained in long-distance driving. As a result, these chauffeurs are better equipped to navigate inter-city and regional routes and are more experienced. In addition, professional chauffeurs can communicate with tourists anywhere in the world.
3. Pick and Drop Service at Airport/Railway Station
Shri Sanwariya Travel & Travel has been a top option for tourists who wish to visit beautiful Rajasthani cities. We provide tempo traveller transfer service in Jaisalmer. We can drop us at the railway station or airport.
Our track record shows us that we always pick up and drop off our passengers according to schedule. As a result, our passengers never miss a train, flight, and other transportation.
Long driving distances can be tiring. However, our chauffeurs have been in this profession for years, and they are highly skilled at it.
All members of our customer support team, from the chauffeurs' to the drivers' sides, are highly skilled and trained to make sure that you have a memorable ride on the roads.
We value passenger feedback. Customers should be satisfied with the service they receive. Therefore, we gather feedback from customers about their journey and the conduct of the taxi drivers. We use the feedback we receive to improve our service.
Jaisalmer is the most trusted tempo traveller, and many of our clients trust us. We are available 24/7 to assist passengers with booking their travels. We ensure passengers have an unforgettable experience to all destinations, local or distant.
Be sure to get in touch with our customer support department immediately if there are any issues with your trip. We will respond within 24hrs.